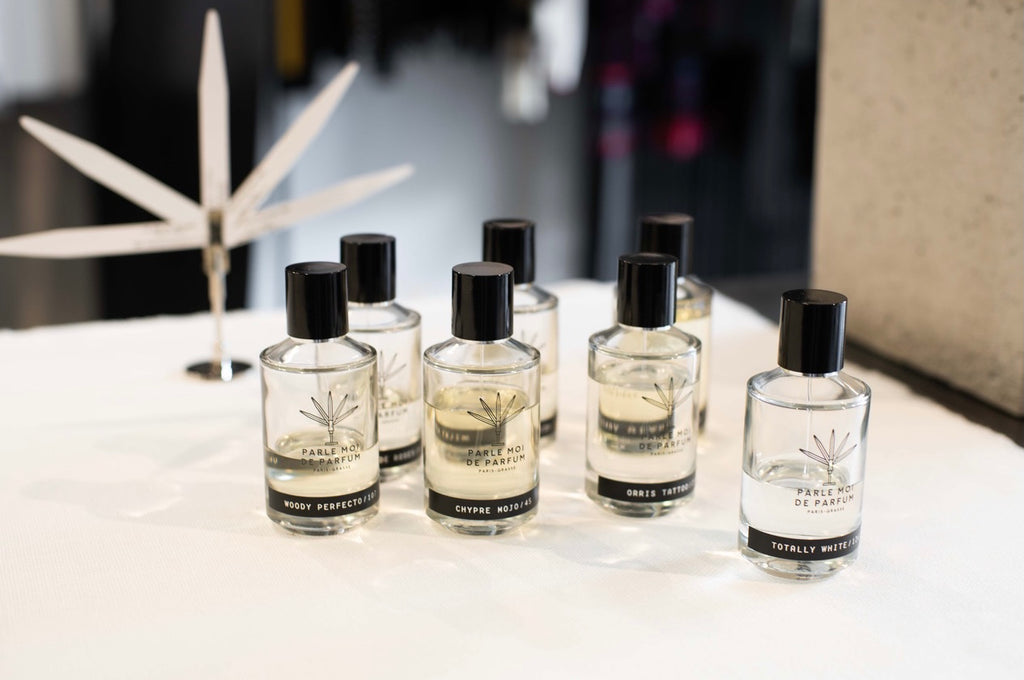 NEW PRODUCTS AT H PARFUMS

Two new products from the brand Parle-moi de parfum have just arrived at H Parfums. They are Chypre Mojo/45 and Orris Tattoo/29. The chypre accord as created by Coty in 1917 is composed of bergamot, oakmoss and patchouli with a floral heart of rose or jasmine. Cyprus Mojo is adorned with carnation and mango. A great success! As for Orris Tattoo, it is the result of a careful work around the iris. After three years in the ground and three more of drying, the rhizomes are crushed and distilled to finally obtain not an essence, but butter. We are in front of the quintessence of the iris. Great art!

Chypre Mojo/45 and Orris Tattoo/29 by Parle-moi de parfum, $175 for the 50 ml eau de parfum. Exclusive to H Parfums.
Article Published on August 3, 2018
Writer : Mario Girard, La Presse
Link to the article here