Interview with Luc Gabriel, artistic director of The Different Company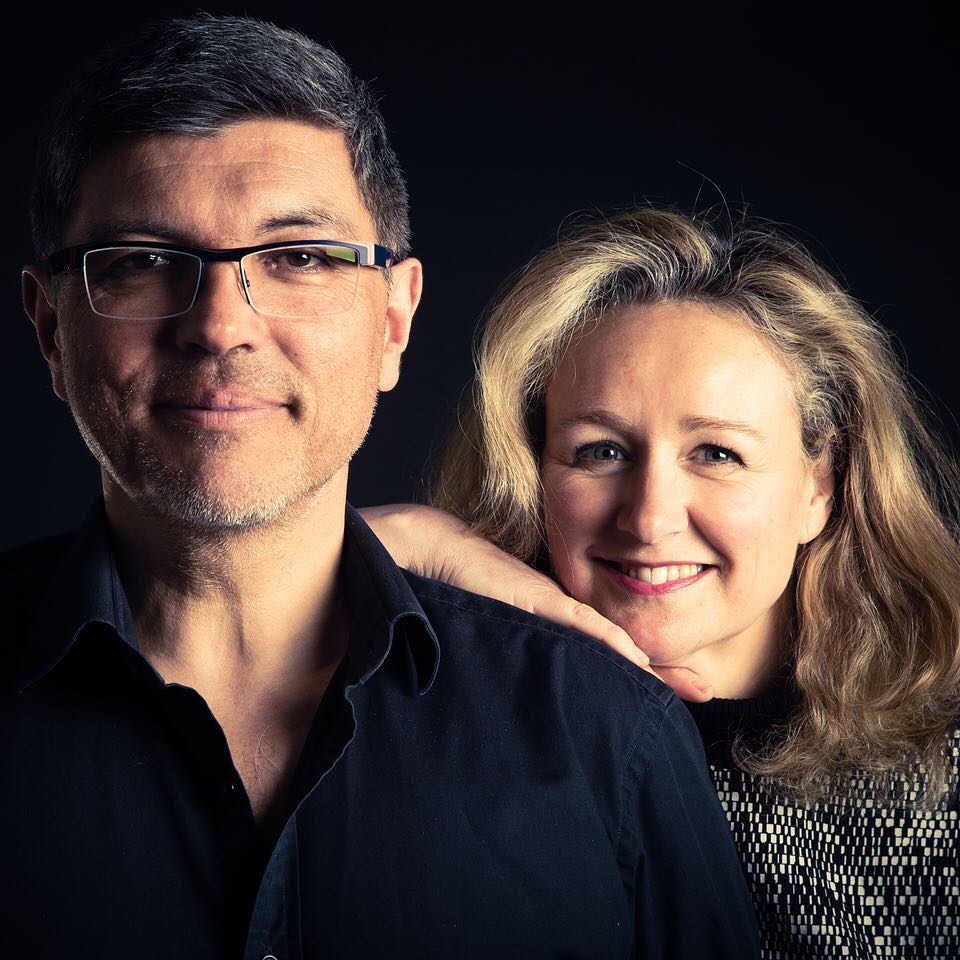 Luc Gabriel is the soul behind the French label The Different Company, perfumes of rare elegance, altogether chic, complex and amazing. A man who is passionate about his craft, and that we have met many times in Paris and Montreal. He always has a lot to say about the world of perfume.
Gabrielle Badach: You became the CEO of The Different Company in 2004, taking the role of artistic director and perfume editor. What is your relationship with the world of perfume and how did you decide to get into this industry?
Luc Gabriel: It was by chance. My mother owned a perfumery in my youth so every day, after school, I would pass by this perfumery. Of course, niche perfumes weren't a thing back then and when you're a child, perfumes stay in your memory. I started looking into taking over an enterprise in 2003 or 2004 and by coincidence, I started talking to an old friend, Thierry de Baschmakoff, who happened to launch The Different Company that year. It was more of a project than an actual perfume house at the time. When you work with a perfumer, it's important to go as far as possible. This is one of the components of our brand - every time we work on a perfume, we go the extra mile, whether it's amplifying it or toning it down. Another interesting example is Majaïna Sin. When we worked with Émilie on this perfume, the goal was to make a gourmand perfume that's not exactly one. For Majaïna Sin, Émilie really went back to the fundamental values of our brand - raw materials of exceptional quality, accords that can be slightly puzzling, offering a luxury perfume experience. Majaïna Sin starts with a very fluid cinnamon accord, followed by ginger juice made of pressed ginger root, continuing with a perplexing chestnut accord and a base of vanilla - very animalic, dense, onerous. It instantly became a best-seller, we sell it more than any other perfume.
GB: Your perfume all contain superb raw materials, but what makes Majaïna Sin exceptional? What made it deserving of winning the François Coty prize, in your opinion?
LG: Creativity, quality of our ingredients, unique character of our accords, the versatility of our perfumes, the coherence and the strength. Émilie strongly maintained that balance. We've been working together for years, we understand each other perfectly. She knows how to use the perfect components, the perfect qualities, at exactly the right times, in the right accord, not to have a specific perception but to add to the global coherence of the perfume. Not a lot of perfumers know how to work this way. This is how we work and in Majaina Sin, I think this is what intrigued them, this way we have of really working the elements until it possesses a wonderful coherence. It's pretty rare.
GB:  What did this award bring to your brand? Did it bring even more visibility?
LG: For me, this only reinforces the fact we work with outstanding perfumers. If you work with quality materials and good, but not exceptional perfumers, it's a work of chemistry, not alchemy. It's very different.
GB: You have worked with eight perfumers so far. A perfumer is an artist and we can assume that it must be challenging to work and communicate with them at times. How do you describe your work with the perfumers?
LG: It's important to find a common vocabulary, common grounds - but also very different grounds at times. To explain, when you work on a perfume, it is very complex to show how you feel, communicate the emotions you want to give to your perfume. We often use metaphors - colors, shapes - to describe it. For example, Christine works with shapes. She would say the perfume is too square, too rectangular, too round. We also use colors - too red, too blue. There are three essential key moments in the creation of perfume. First, understanding what we want to do, start on the right foot. Second, during the development, making sure all the comments are understood and are helpful in the process of creating the perfume. Third, knowing when to stop and when our perfume is ready - this is the hardest step. Every perfume has its character, just like artists usually have a strong personality. Relationships with perfumers are complex relationships, but it brings to the richness of them. I would never work with a perfumer I don't get along with.
GB: Do you always come up with a core idea with perfumers or do you let them do as they wish?
LG: A little bit of both. It's about submitting an idea and then talking about it.
GB: So you're the one to submit ideas first. Do you always choose a specific perfumer?
LG: We speak rather informally with perfumers, it goes very naturally. It always depends on the perfumer. For some, it is too early in their personal development, in their career as a perfumer. For others, it's an exciting idea, but they have to find the time to work with us. There is also some perfumers I would never envision working with, and they would never imagine themselves working around a table with us.
GB: Have you ever refused to work with a perfumer because you don't see them adhering to the DNA of the brand?
LG: Maybe it's only a problem of perception. Nothing is definitive, but I do have to be impressed by their creations. Perfumers have to keep in mind the DNA of the brand, but most importantly, they must have a signature. Otherwise, we only get one of those elements in the perfume. There's no balance. A perfumer without a signature is not interesting. It results in a nice perfume, but it's not enough.
GB: You founded the Josephine Committee in 2014, which aims at protecting the utilization of raw materials in perfumes. Could you tell us more about it?
LG: We try to limit excessive regulations in the world of perfume, particularly concerning raw materials. The perfume world is very competitive. Big cosmetic groups don't manage to create actual niche perfume brands. Thus, to enter this growing market, they do what they do best: they buy out independent niche perfume brands and use lobbying to try limiting access to the raw materials that allow perfumers to create unique perfumes. If perfumers can't use these notes anymore, it is like a piano that misses keys, the melodies are going to be simple and repetitive. All of this started under the pretext of protecting consumers. It dispossessed mythical perfumes from the main notes that made them unique. The response is often the reformulation of these fragrances. It is constant treason which impoverishes our olfactory cultural heritage. One of the goals of Comité Joséphine is trying to restrain the escalation of guidelines. We want everyone, both creators and consumers, to have the freedom of making their own choices.
GB: You often talk about emotions being the most important part of a perfume. Where do you personally find these emotions?
LG: I think it's about smelling a perfume that instantly brings emotions to you. You can't control your emotions, it's not about being rational. Emotions will instantly make you forget about rationality. They will take you to another place, create colors and images. Anything that brings you beyond rationality is an emotion. If you don't move people with your perfume, what's the point? We're not making odors, simple scents. Some brands are excellent at doing this, simple and inexpensive odors. It's nice, but it's not the same thing. It's possible to love both.
GB: Since 2004, The Different Company is sold in forty-five countries. What are the favorite perfumes of Europeans, Americans, Asians and Middle Easterners?
LG: In Asia and America, it's pretty similar. Light, citrusy, floral perfumes, a few gourmand fragrances. In the Juste Chic collection, it would be, particularly in Asia, Osmanthus and Sens et Bois. Sublime Balkiss as well, but this perfume works everywhere. In Russia and Middle Eastern countries, they prefer ouds, such as Adjatay. In Europe, it would be Une Nuit Magnétique, Pure eVe and Sublime Balkiss.
Every brand makes most of its profit with one or two perfumes only. For us, it would be Pure eVe, Sublime Balkiss and Majaina Sin. Olfactively, these perfumes have nothing in common, in their construction as well. Even the perfumer is different.
GB: Do you have any last words for our Canadian friends?
LG: I love your country and I think it is all about contrasts. It is balanced thanks to the people who keep this best of both worlds! (European and American influences)