Rania J, perfumer and founder of her perfume brand, by Annie Landreville, poet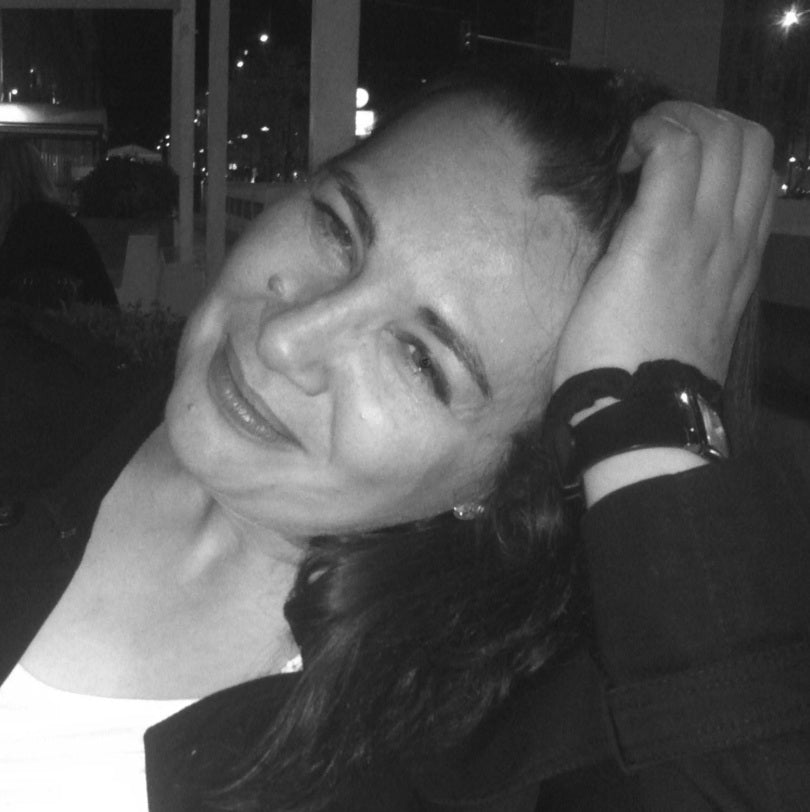 When I discovered the exquisite collection of perfumes by Rania J, I immediately fell in love with the smell of Ambre Loup. True love at first sight in the rules of the art, with heat rising to my cheeks, my legs weakening and my heart racing. instantly wanted to meet the creator who is now established in France, and grew up in Morocco and Jordan.
Why did you choose perfumery?
I did a lot of things in my life, and when all those things work, we often wonder where our real place is. By the end of my thirties, I had the impression of having completed what is my order of duty, both in my professional and personal life. I was the director of a company and worked in tourism, and quite frankly, I would have liked it to go wrong, just to have a good excuse to look elsewhere! I chose to take a perfumery course at Cinquième Sens, out of curiosity but also out of passion. You know, I am a native of Jordan, and you can't even think about working in this kind of field there. I took the class without really knowing I would end up making perfumes. I impregnated myself in it, I examined and I learned.
The talent of perfumer is not given to everyone. How do you explain your predisposition to perfumery?
People seldom think that everything is very strong when you work in perfumery and you have to have a good nose. Personally, I like the materials: I feel the food, I feel the earth, I feel everything! I did not wait to be in school to develop that. I don't think it is about feeling more, but to feel the subjects as people, with their personality, and to put them together as you would compose a table at a reception – we place a group together and if it works, we spend a magnificent evening. If it doesn't, it ends up in a disaster!
Is creating a perfume a long process?
Oud Assam was done in one afternoon, Rose Ishtar was a little more challenging. It is really about trial and error. Some materials are rebellious and do not want to settle, much like humans! It is a lengthy process because patchwork does not work in perfumery. At the time too, Rose Ishtar was eco-certified – it was a lot of paperwork and very complex. Now, we no longer have this certification, but I still don't use dyes in my perfumes – the colors are all natural. Ambre Loup, as you see it, it is dark, resinous, has a texture. Natural vanilla, in a vanilla absolute, has nothing to do with vanillin.
We can discern respect for local materials and artisan work in your work. Is that an important thing for you?
Yes, and I dream of being even closer to this environment, to the people who produce essences. If you like perfume, is it for its soul! Raw material has two facets: the attractive side is the one the appeals to most, the most obvious; the other facet, a mysterious one, not in the negative sense, of course, is that of intimacy, it's a little flawed and unpredictable. A natural scent won't have the same scent in the morning or in the evening – that's the living side of the material.
Oud wood, cedar, sandalwood, jasmine, vanilla, and saffron are scents that are very evocative of the Orient. Do you create from the hope of finding memories?
Not so much to recreate – it doesn't work that way for me. I think I do have certain memories, obviously, if I was a native of Japan, I wouldn't necessarily know these scents. My olfactory palette is oriented towards the Orient, but that's my basis. Above all, I love the odors of earth, wood, and organic matters. Jasmine, however, is a scent that marked my childhood – that of grandmother's garden. The odors of Morocco too, as we kept a variety of spices in the kitchen, it is a cuisine that is very spicy, heavy and salty. The world of smells is rich, it is a common ground for many people. People from Singapour, the United States, and France write to me, for example about my perfume Ambre Loup, to describe the sensations it brings to them. I do not make perfumes to satisfy everyone and I was very astounded to realize that people love it! It works well everywhere. The oud adds a dark side to the scent, which contains a lot of vanilla and labdanum.
Your fragrances have a lot of personality but are not invasive. Everyone notices them – both men and women – but they do not bother. Do you think your perfumes have a specific ''atmosphere''?
My perfumes are not persistent or strident. They often have a fur, reassuring effect, which coats the skin. People want different things, apart from commercial perfumery, and smells take us back to memories and emotions.
Are all your perfumes unisex? 
Personally, I like masculine perfumes, woody, earthy - except for jasmine, which is very feminine. My customers are also much more masculine, but some women are precisely looking for this kind of perfume. The same perfume will not smell the same way on a man or a woman, the skin does not react in the same way, it is very interesting.
Which of your perfumes represents you the most?
Out of all my creations, Ambre Loup describes me the most, how I am inside, with these light and dark, organic zones.
Interview: Annie Landreville
The Rania J perfumes are available at H Parfums in Montréal, and on our online website hparfums.com