The discovery of raw materials: Sandalwood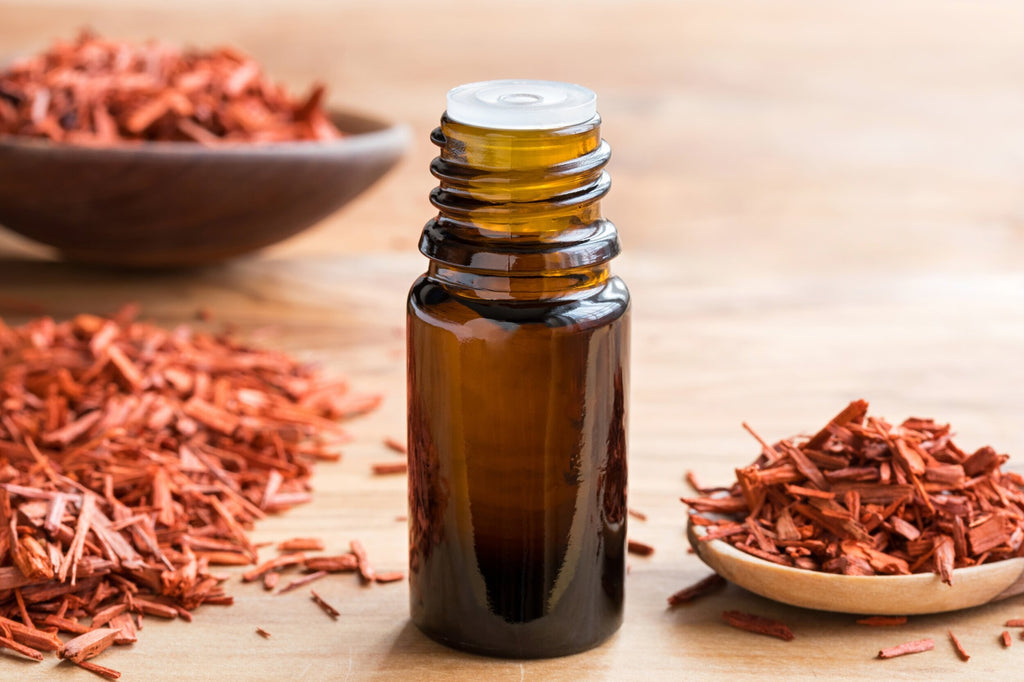 To help you choose and recognize your perfume, discover these precious raw materials, their origins, their mysteries, as well as their functions in the Art of Perfumery.
Originally from India, Sandalwood is a shrub whose bark and roots are ground to powder and then distilled to obtain an essential oil with a creamy, sweet, balmy and warm scent. The Santal Albanum of India, and more precisely of the region of Mysore, is considered the most exquisite, for its particularly rich and complex smell. However, it is today in danger of extinction, so generally, the sandalwood used in perfumery comes from Indonesia, New Caledonia, Australia or Sri Lanka.
In the world of perfumery, it is used as a base note in woody and oriental perfumes, for women or men, to which it brings roundness and sensuality. It takes 1 ton of Sandalwood heartwood to obtain 1kg of Essential Oil, which is sold at around 1,700 euros per kilo. 
From the 15th century onwards, Indian Sandalwood was highly sought after for the construction of buildings, temples, furniture, and in the making of sculptures and precious objects. Its excessive exploitation during the 20th century made this shrub an endangered species, so it is now a protected species that India is trying to revive.
Cited for more than 4000 years in ancient Sanskrit and Chinese texts, Sandalwood is reputed to promote spiritual elevation, meditation and mourning ceremonies. Moreover, the Egyptians used its essence to formulate perfumes, remedies, and to embalm the bodies of the deceased so that they could reach the other world. Even today, it is still used in the Japanese Kodo ritual, a ceremony that consists of "listening" to the smells.
Sandalwood is also used as a beauty product for its purifying virtues: it is made into a paste that is applied on the body to regulate skin hydration, and young brides use it as a beauty mask, combined with turmeric. Its bewitching perfume also makes it a prized aphrodisiac.
Sandalwood, one of the world's most precious materials, is used in the composition of some of the beautiful creations you will find at H Parfums, here is our selection:
Santal-Basmati from Affinessence
Sandalo Nobile from Nobile 1942
Milky Musk / 39 from Parle Moi De Parfum
Tumultu Eau-Delà from Liquides Imaginaires
Santal Blond from Atelier Materi
Visit us at H Parfums, we would be very happy to take you on an olfactory journey and make you discover wonderful perfumes! Our address is 1031 Avenue Laurier Ouest in Outremont (Montréal).
Translation to English: Gabrielle Badach