The Power of Scent: Neroli oil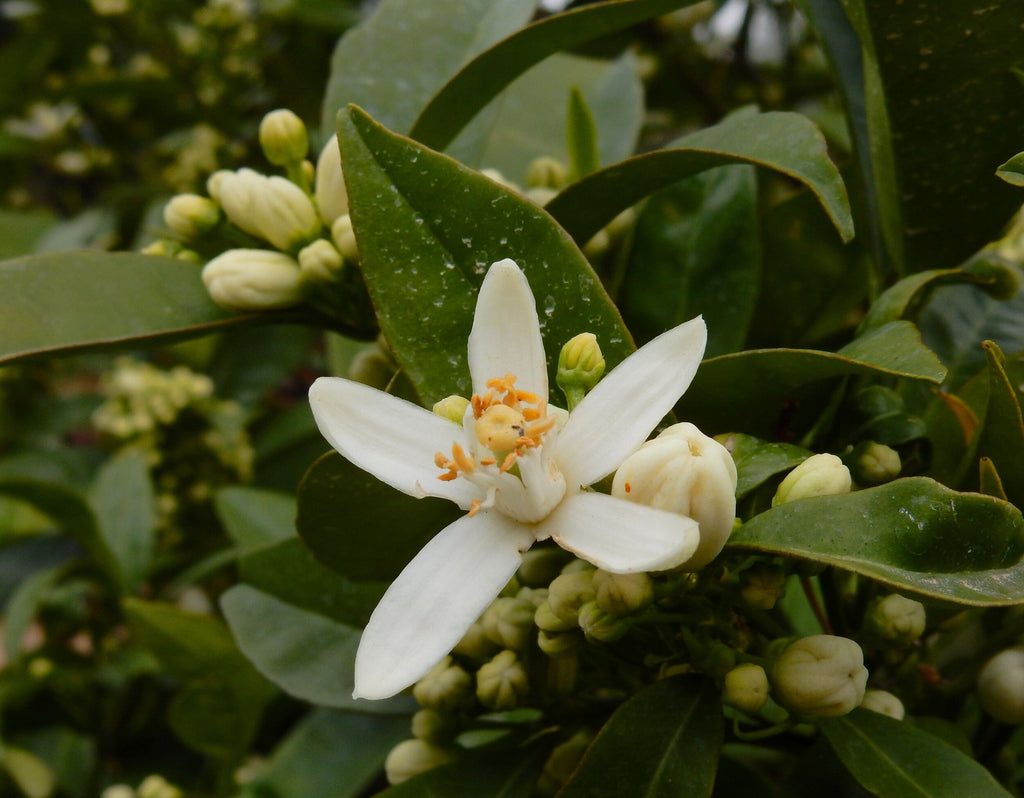 During these strange times, we have to spend a lot of time at home, and it is all the more important to practice self-care. Through their chemical compositions, smells and perfumes have the power to bring us psychic and emotional well-being. Did you know that sciences such as aromachology or olfactotherapy are entirely dedicated to this?
In our series of editorials "The power of scent", we are exploring the benefits of the raw materials you can find in our perfumes!
Do you feel anxious, hypersensitive ? Do you have trouble sleeping, or are you restless? For centuries, neroli essence has been reputed to soothe the mind, relax the body and free us from everyday worries and stress. Mood swings, nervousness, emotional shocks, insomnia, irritability, hyper-emotivity
But what is neroli? It is simply another name for orange blossom, more precisely the flower of the bitter orange tree. As you may know, in perfumery, there are several methods to extract raw materials: the most common are steam distillation, from which we obtain an essence with a light and delicate fragrance, and extraction with volatile solvent, from which we obtain an absolute, with a more intense and complex smell. In the case of orange blossom, we speak of neroli essence and orange blossom absolute ! It is one of the most popular flowers in perfumery thanks to its olfactory richness. Indeed, depending on how it is used, it can just as well recall the softness of childhood through its subtle notes, as well as sensuality through its opulent facets.
Coming from the Middle East, the bitter orange tree was established throughout the Mediterranean basin as of the IXth century, and today, although there is a significant culture of this tree in the south of France and particularly in Grasse, the industry mainly buys from Tunisia, Morocco and Egypt. The generosity of the bitter orange tree is not limited to its delicate flowers, as we also use its branches and leaves to obtain petitgrain essence, which has a fresh and invigorating scent.
It seems that neroli was particularly popular with the great monarchs of history, whether it was Nero, who allegedly used it excessively at his sumptuous banquets, or Louis XIV who, when he became allergic to perfume, could only tolerate the scent of orange blossom water. As a symbol of purity, this flower has accompanied brides through the centuries, conferring happiness and fecundity. It is also found in many traditional Mediterranean desserts, and is widely used to perfume baby products, fragrances for children, and pillow mists.
Calm your mind and relax your body with this selection of neroli fragrances available at the H Parfums counter. Spray some perfume, smell your skin, and enjoy the magic of fragrances!