The discovery of raw materials: Vetiver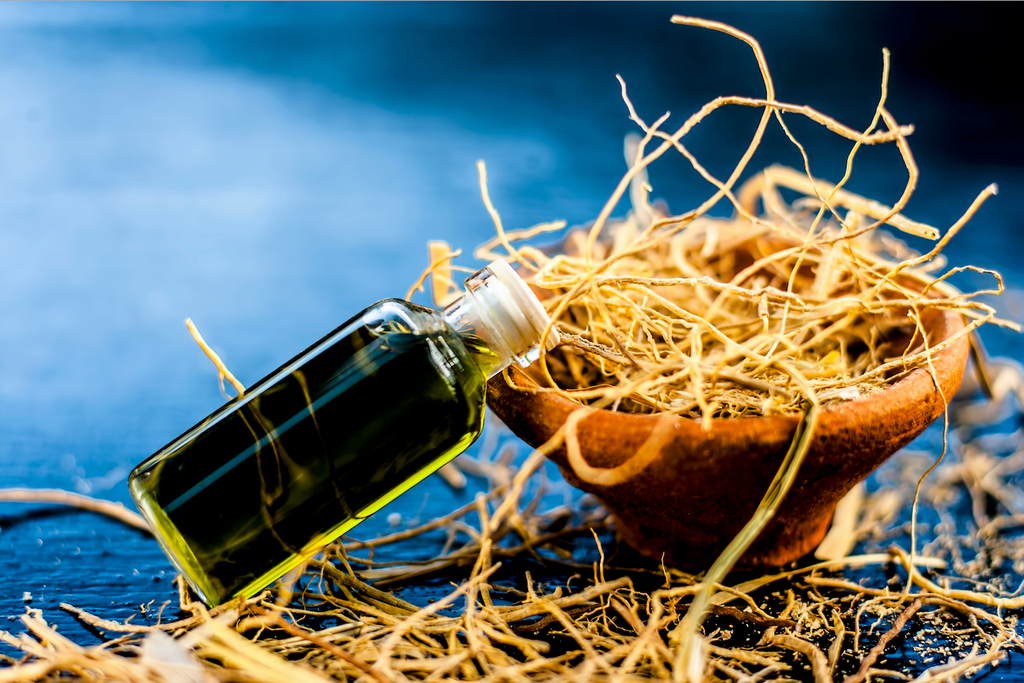 To help you choose and recognize your perfume, discover these precious raw materials, their origins, their mysteries, as well as their functions in the Art of Perfumery.
Originally from India, vetiver is now mainly cultivated in Haiti (about 80% of world production), although it is also cultivated in India, China, Indonesia, Reunion Island, Madagascar, and Brazil. The interest of this herbaceous plant, which resists the most extreme climates, lies in its roots: deeply rooted in the ground, they have a woody, earthy, green, dry and sweet smell that makes vetiver a must for woody and oriental perfumes. For a long time only used in masculine perfumery, it is found today in many unisex and feminine compositions as well.
Vetiver has been known in India since ancient times, particularly for its therapeutic properties, used in Ayurvedic medicine. Vetiver was first distilled in the North of India for its perfume as early as the Middle Ages, then on a larger scale in the 20th century. Until the 1970s, perfumers preferred "Bourbon Vetiver" from Reunion Island, which they considered to be the best quality. Today, vetiver from Haiti is widely used, partly because it is half the price. In the past, it was harvested by hand, but since the task was hard and not very profitable, farmers have now developed mechanized methods.
Used to build roofs, scented curtains, handicrafts, but also voodoo dolls, vetiver is a real emblem of the Caribbean, where it is estimated that it provides a living for nearly 40,000 people. In India, its flavor is appreciated and it is consumed in many milk-based drinks or frozen yoghurt during the summer. This is also the case in West Africa, where it is drunk as an infusion. Finally, vetiver is known throughout the world to help with relaxation, meditation, calming the mind and anchoring the body.  You can benefit from its properties by consuming it, by burning it like incense, by massaging the solar plexus with the essential oil, but also by perfuming yourself with fragrances that contain it!
Vetiver, one of the most emblematic materials in perfumery, is used in the composition of sublime creations at the H Perfumes counter, here is our selection:
Sel de Vétiver from The Different Company
Woody Perfecto from Parle Moi De Parfum
Vétiver & Santal de Cuir from pH Fragrances
Visit us at H Parfums, we would be very happy to take you on an olfactory journey and make you discover wonderful perfumes! Our address is 1031 Avenue Laurier Ouest in Outremont (Montréal).
Article and translation to English: Gabrielle Badach